SCHEDULE
2022 Fall Golf League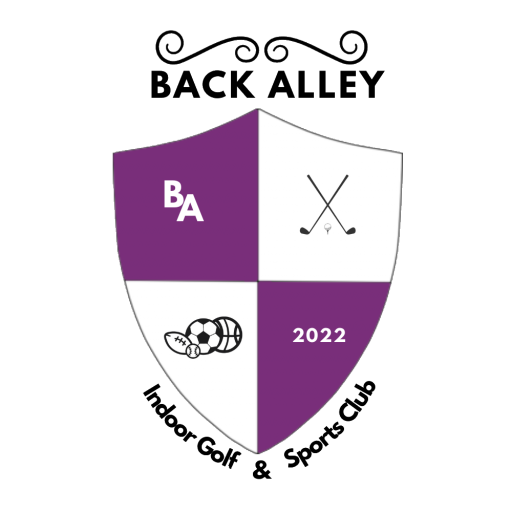 2022 Fall league
Welcome to the first League Event hosted by the Back Alley Indoor Golf & Sports Club. This is an Open League, open to men and women of all ages.  See more details below.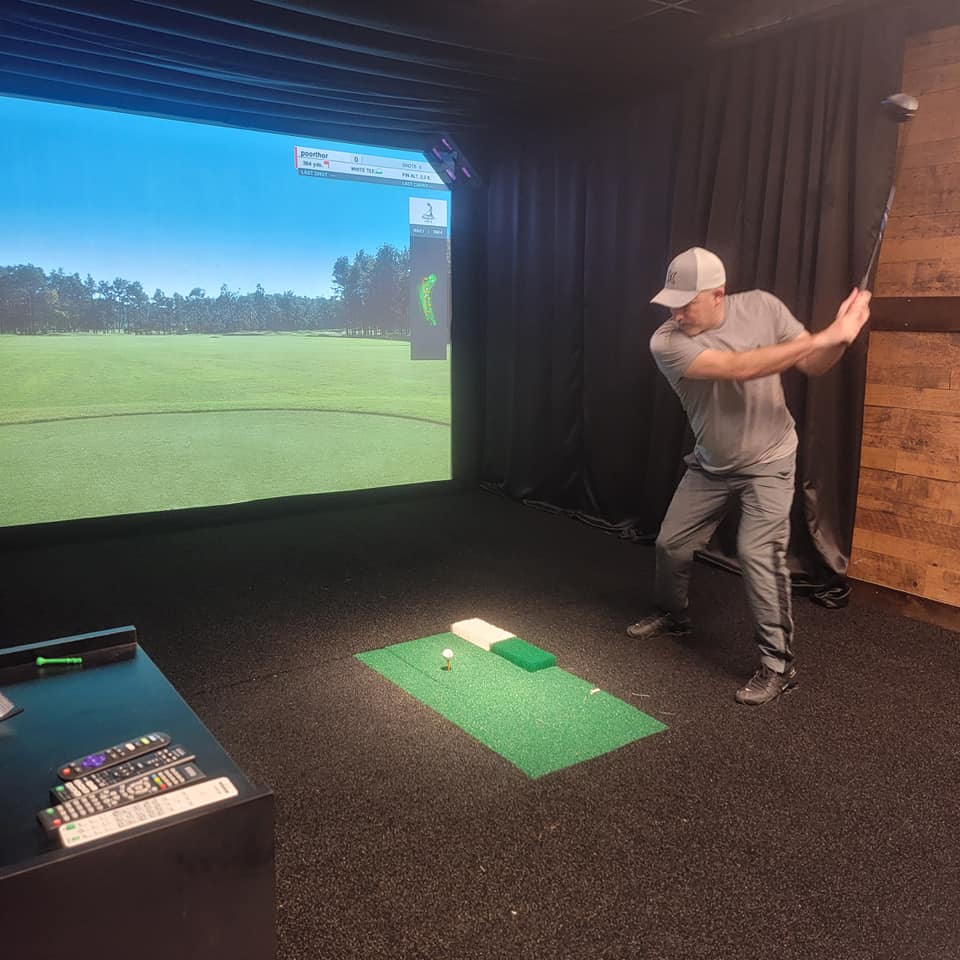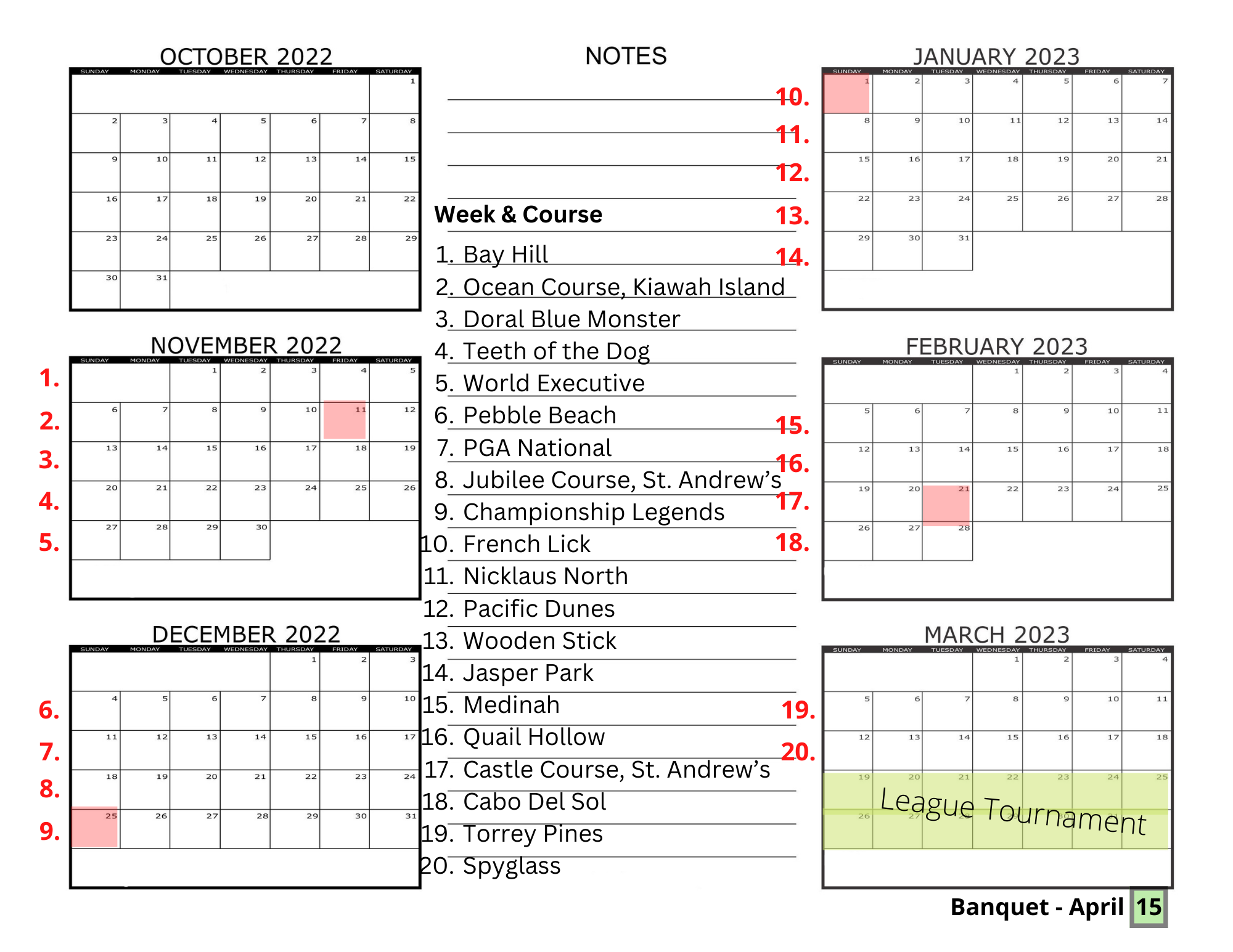 November 1 – 5, 2022 (week #1) –

NEW Dates
What to expect weekly
As a member of this league, you will play 20 Top World Courses, one per week for 20 weeks. The courses are listed on the calendar. There are no makeup weeks added to the schedule, you are able to catch up or play ahead at your convenience. 
Use your own golf clubs, no golf shoes are allowed. You will be given a League Code to book online, which will entitle you to a $5 per hour discount, the earlier you register, the earlier you can start using the discount.
Contact us About the League 
Have a question about the League? – Email us!